Earlier this month, a-ha.com published an interview with Norwegian photographer Stian Andersen.

In the interview, Stian talked about what it has been like working with a-ha since around 2000, as well as a new a-ha book project. He also talked about hanging out with Apparatjik last winter when they were recording in Norway:


So you were also working with Apparatjik; was this in an official capacity or were you just hanging out with them taking pictures in a casual way?

It's official in the way that I got a phone call from Magne inviting me to the recording session to do pictures. Nobody knew what was gonna come out of it. They didn't want to dress up and pose for pictures like you normally do. Even though we have some in that direction anyway, that are quite funny and different.

I just hung around for a few days while they were recording and it was great. I didn't know what to expect really, I didn't have any expectation and it was much more experimental than I ever imagined. It was such a kick to be there. I stayed there one extra day just because I loved the sound of it.

So how does that differ from working with a-ha?

It was really, really casual, it was like a bunch of lads hanging out, eating good food, drinking wine, going skiing on the slopes and recording in the nighttime. I've never seen anything like it.


One of Stian's fabulous Apparatjik photos was posted briefly on the Apparatjik MySpace page and was immediately a hit among the fans. It's too big to view in this layout, so here it is: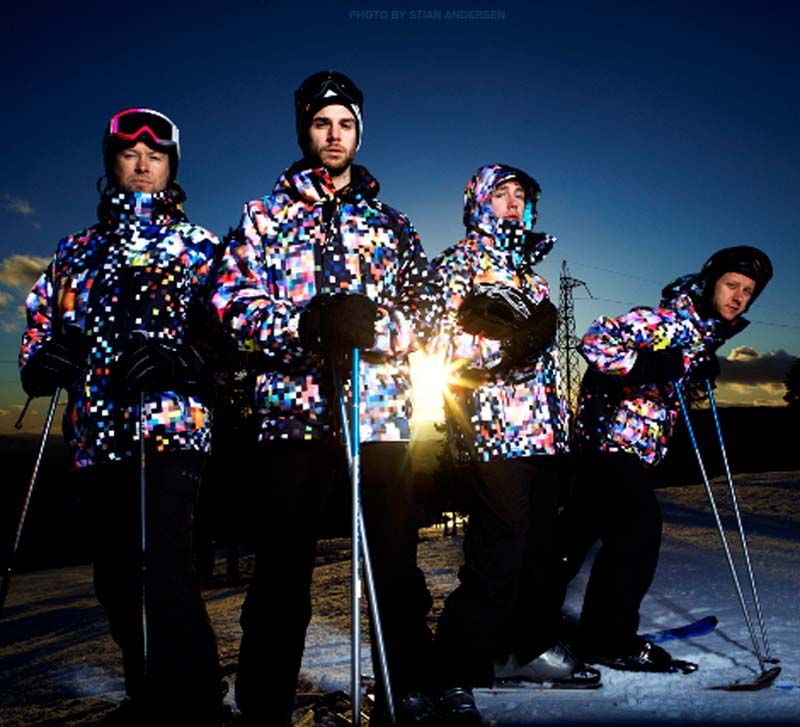 .

Given that it's been so quiet in the Apparatjik camp lately, since all the guys have other projects going on these days, I think it's likely that Stian is going to find himself an unlikely (Apparat-)chick magnet very soon ;-) It's a good thing the guy doesn't have a twitter account, that's all I can say ;-)

I'm looking forward to more of Stian's pictures, not just of a-ha and Apparatjik but the many other bands he's worked with as well.